[Written June 2008]
I've been wanting to watch this once ever since I learned it was directed by K. Vishwanath and apparently featured some great dancing by Madhuri Dixit! Well, I watched Sangeet over a couple of days this week and I have to admit I skipped forward through a lot of it, so my review can't be considered completely balanced. :) The plot involves Sangeeta (Madhuri Dixit), a blind girl whose mother has had to resort to arranging her filmy dance performances in front of groups of men to support them. But have no fear, Sethuram (Jackie Shroff) shows up and saves her from these debasing performances by giving a rousing speech to the crowd! Of course, romance ensues, and there's also a critical plot piece that the audience is left wondering about at the beginning that is dramatically solved at the end in totally classic Bollywood style.
I had no idea Madhuri did a
DOUBLE role
in this film and spent the first half of the movie saying to myself
"Is that girl Madhuri? No, it can't be. But look at the way she just smiled! But no, her eyes are too different…but wait!!"
It was amazing to see Madhuri looking so different, which I think was simply due to her wearing zero eye makeup, sporting ginormous 90s glasses, and keeping a neutral or restrained expression.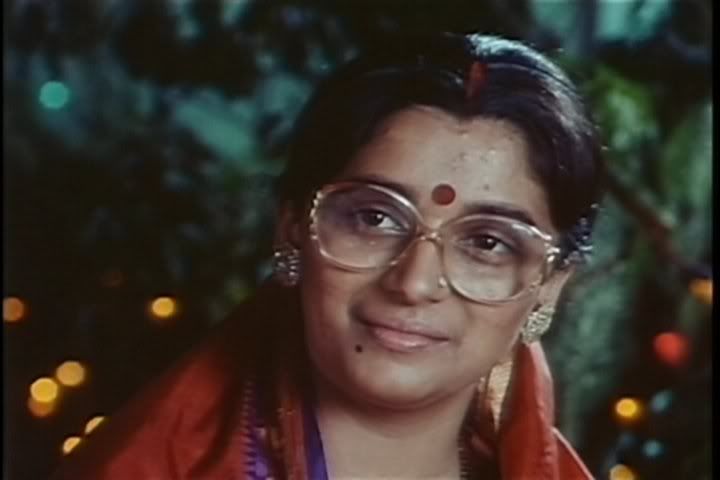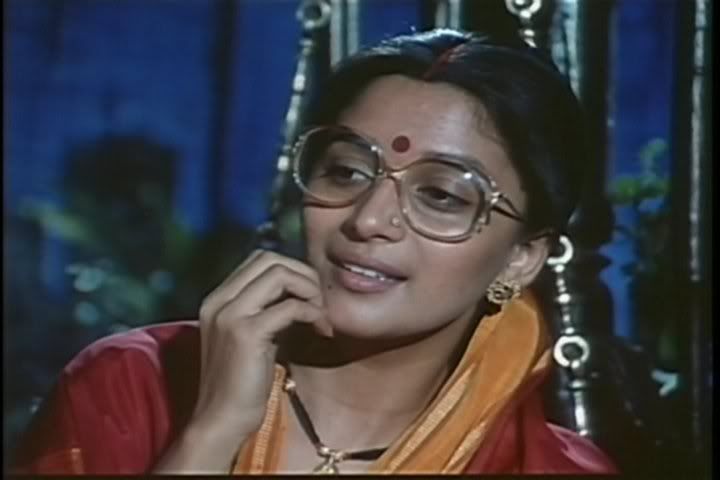 I thought
Mads' dancing
was fun to watch, and I particularly liked the classical inspired dancing in most of her numbers (and there are quite a few!), though I was hoping it would be even more classical! My favorite dance numbers were
Saat Suron Ke Taar
,
Jo Geet Nahin Bana
, and
Oh Rabba Koi To Bataye
. Apparently the number where she dances in front of leering men (
Main Tumhari Hoon
) is a classic, well-known Madhuri dance. That dance, as well as other parts of the movie, just made me laugh. Main Tumhari Hoon was supposed to serve as a plot device to introduce the story of Sangeeta's plight, but it ended up being a full-length titillation number. And other parts of the movie induced the giggles in me as well.
This movie was pretty much in la-la land for me in its syrupy break from reality, but it's a sweet story with a happy ending and some great dancing!
And as donnai mentioned over at
BollyWhat.com
, I noticed as well the bizarre music video that's plunked right into the middle of the movie. It even has its own credit in the songs menu of the DVD! Very annoying.
A few screencaps: